2022 GIVE Summary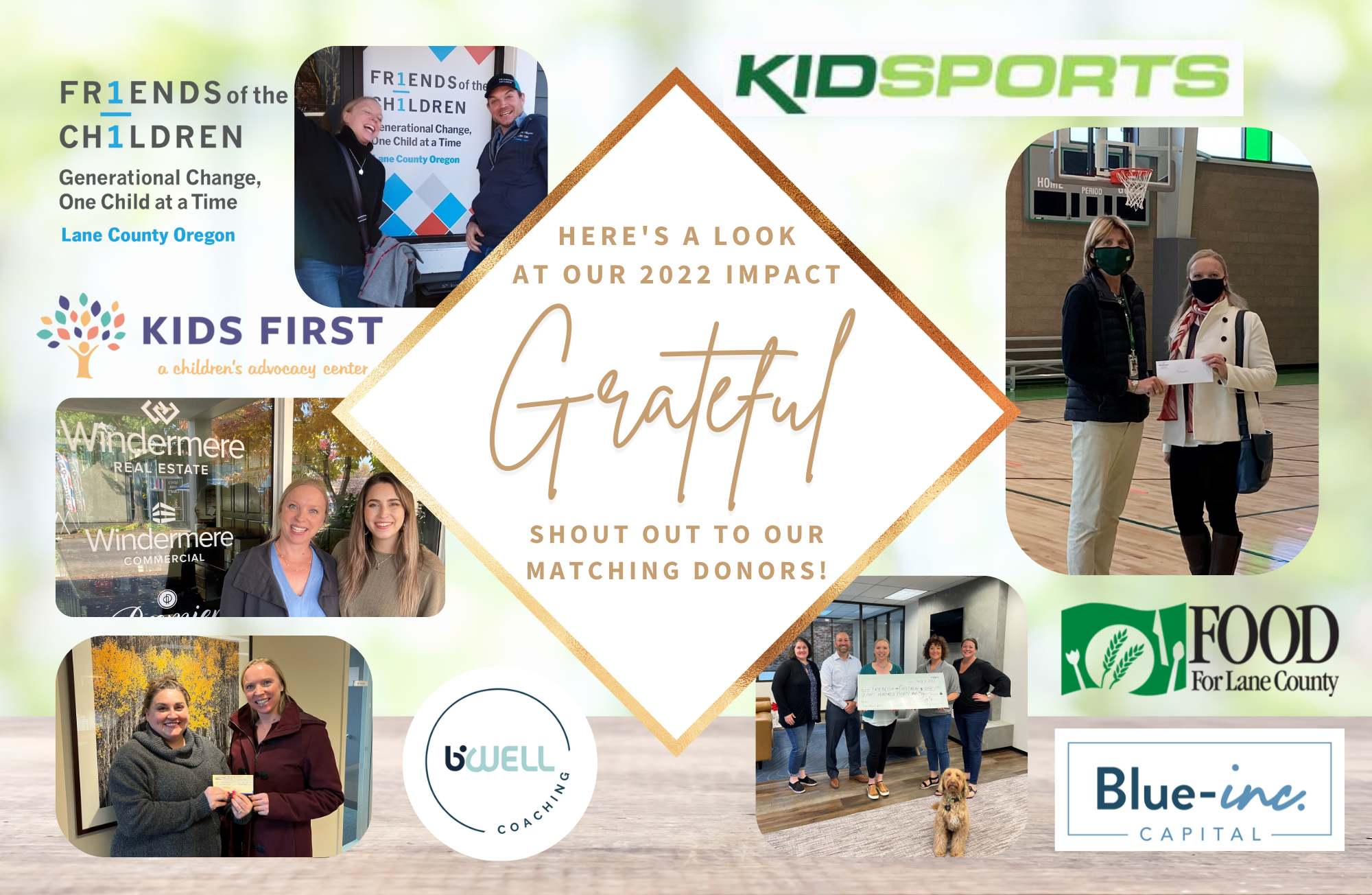 SO GRATEFUL!  Thank you to my clients, friends, giving partners and collaborators for helping continue the spirit of giving.  Helping kids in our community to be more healthy and active continues to inspire me- they are the future.
This last year we gave to: Kidsports, Friends of the Children/Lane County, Kids FIRST, and Food for Lane County
Shout out to our matching donors!!  Heather Ducker/lender with Homebridge; Matt Powell and the team at Blue-inc. Capital; Ingrid Kessler and Andy Burke; and Tanya Powell with BWell Coaching.
For 2022 we raised a total of $12,900!
Since 2018, the GIVE campaign has raiser over $50,000 for our community.
Congratulations and thank you!!  Together, we have been able to make a huge impact. Interested in learning more or taking part?  Please reach out!!
Looking forward to seeing you all in 2023!