In case you haven't been following – each quarter I donate 5% of my commissions to a different non-profit.  I started this journey in 2018 and have LOVED this process of learning more about each non-profit and being able to contribute in a meaningful way.  I am so grateful for my clients and my business associates that allow me to GIVE in such a big way.  I hope that all of my clients feel they are part of this!  My blog is to update people on the organizations I partner with so you can learn more as I have and learn how to get involved further.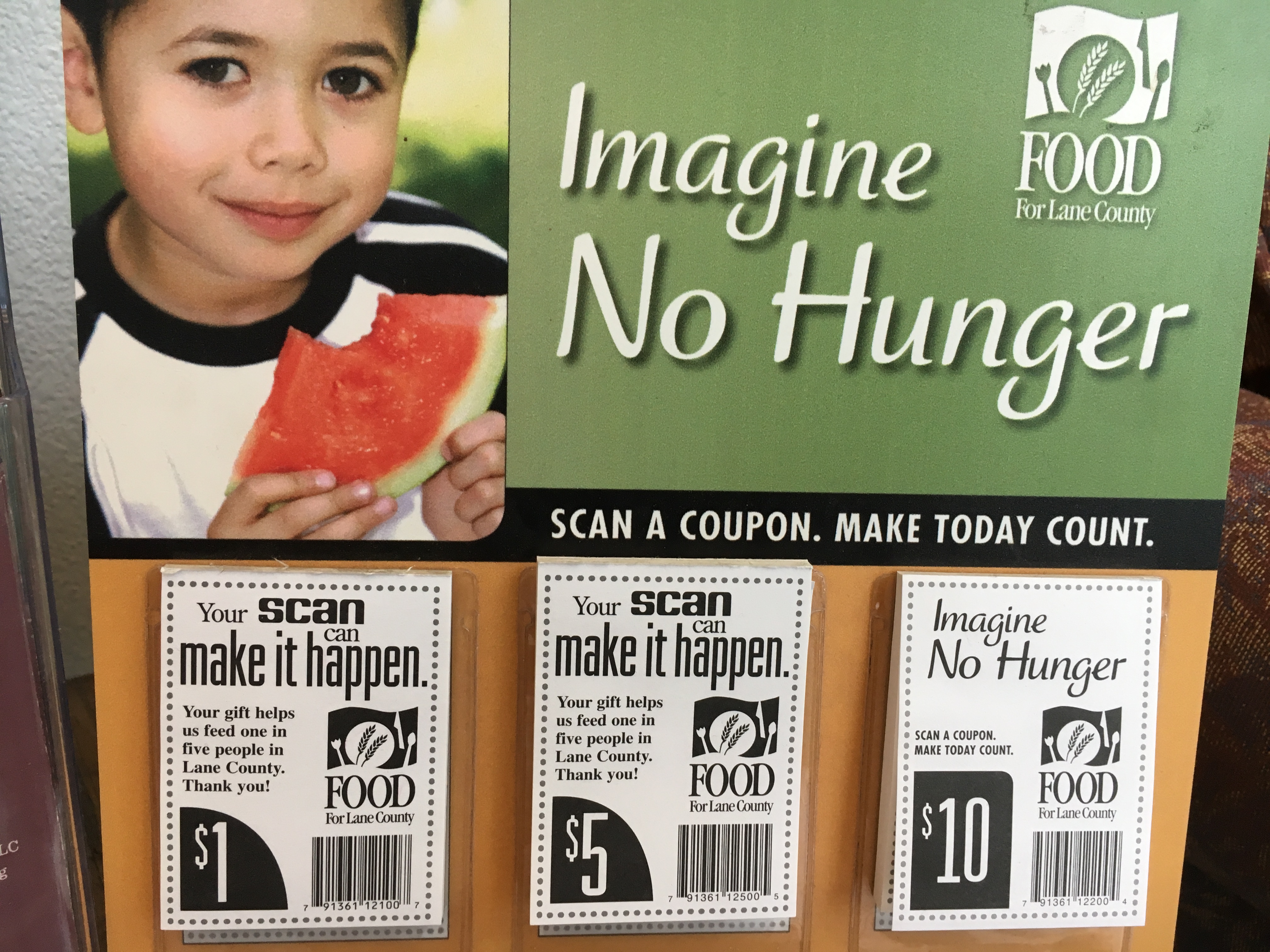 2nd Quarter GIVE this year is FOOD for Lane County!
I am a total Foodie AND a health nut.  This organization has a place in my heart by providing food and access to those in need from kids through seniors including whole food and healthy options!  I was able to visit and get a tour earlier in May and learned a lot about the vast array of services they offer!  I really had no idea their reach.
Here's a little  about them from their website: "FOOD for Lane County is a private, 501(c)(3) nonprofit food bank founded in 1984 and dedicated to eliminating hunger by creating access to food. We  accomplish this by soliciting, collecting, rescuing, growing, preparing and packaging food for distribution through a network of 159 social service agencies and programs; through public awareness, education and community advocacy; and through pro grams designed to improve the ability of low-income individuals to maintain an adequate supply of wholesome, nutritious food. These programs include emergency food boxes, shelters, meal sites, rehabilitation facilities, nutrition education, gleaning and community gardens. We serve a diverse population of people living on limited incomes including children, families, seniors and single adults."
Stay tuned as I'll be volunteering with Windermere Real Estate/Lane County in June during our Community Service Day!  We will be working in the Grass Roots Garden that is a program of FOOD for Lane County and grows fresh fruit and veggies for 4J, low income families and anyone that works in the garden.  They also offer cooking classes.  SO cool!
Interested in donating funds?  Check out more info here.
Interested in volunteering?  Check out more info here.